RIVERWATCHER-C
---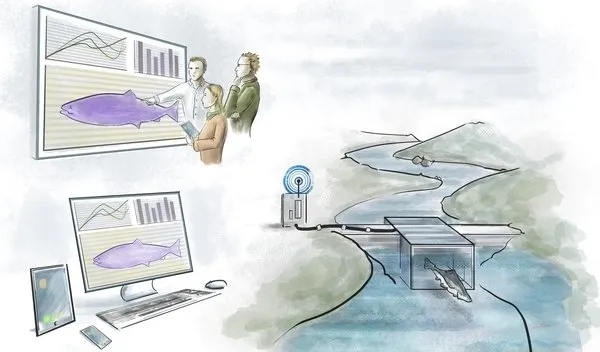 CAMERA SYSTEM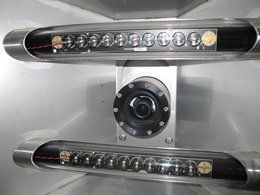 Riverwatcher-C is our latest and most cost-effective model in the successful range of monitoring solutions for wild fish.
This new Riverwatcher-C type or RW-C consists of an IP underwater stereo video camera with infrared vision, underwater infrared and white LED lights, a stainless steel camera tunnel, and high performance computer operating our special software to count and monitor the fish.
MAXIMUM PERFORMANCE, ANY TIME OF DAY
The Photo tunnel ensures optimal image and video quality. The standard tunnel is 160 x 105 x 63cm (L x W x H) and is fitted with the underwater digital camera and lights. Standard opening is 40cm.
The tunnel ensures that the images are captured under controlled and constant lighting conditions, as well as the optimum position and distance of the fish to the camera.
Lights can also be time controlled to e.g. switch to IR light during nighttime.
REAL-TIME VIDEO STREAM
Live video from the camera can be viewed in real time on the RW-C computer screen. Any device connected to the internet can also display a live stream or a looping recording of the last fish seen.
OBJECTS IDENTIFIED AND MEASURED AUTOMATICALLY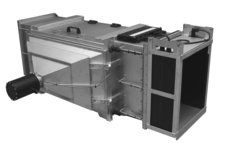 AI and machine learning is making automatic fish identification more accurate than ever before. Size, direction, type of fish and condition e.g. sea lice on Salmon can be detected automatically. The sensitivity is adjustable to minimize false positives and filtering of unwanted objects such as bubbles debris.
SOFTWARE
The Riverwatcher Daily is an addition to the Riverwatcher product line. It makes it easier to access statistics and videos of all fish in the river. Users can view real-time information from anywhere and see what is going on in the river at any time. Counts and charts available without having to download data and start a specific software. Reports are available for any chosen period of time. All data securely stored and accessible on your private web account. Alerts can be sent to any registered users.
BUILT TO LAST
The RW-C type is built like a tank and is proven in harsh conditions around the world. It is an excellent long-term monitoring solution to count and identify fish.
ADDITIONAL DATA
The RW-C can be delivered with a range of probes for environmental data e.g. temperature, oxygen levels, PH levels, flow, conductivity. All data is sent to our data cloud where it´s accessible for comparison with fish migration patterns.
Limitations: Underwater videography requires somewhat clear water and light. These challenges can be mitigated for with custom lighting and contrasting backdrops. Automated software handles processing most detection, but some review is required. For use in murky or turbid rivers, consider using our Riverwatcher-S type with an Infrared Scanner or our Riverwatcher-SC type for combined technologies and best results.
MAGNUS ILLUSTRATES HOW IT WORKS
CAMERA TUNNEL
LIVE VIDEO FEATURE